Smartz Portal
With the Smartz Portal software you will seamlessly be able to manage a property through our leasing, maintenance, accounting, community, and IOT device software. The Smartz Portal will help automate the mundane tasks within property management to allow you to have more time to make connections with your tenants and also increase profits for the property.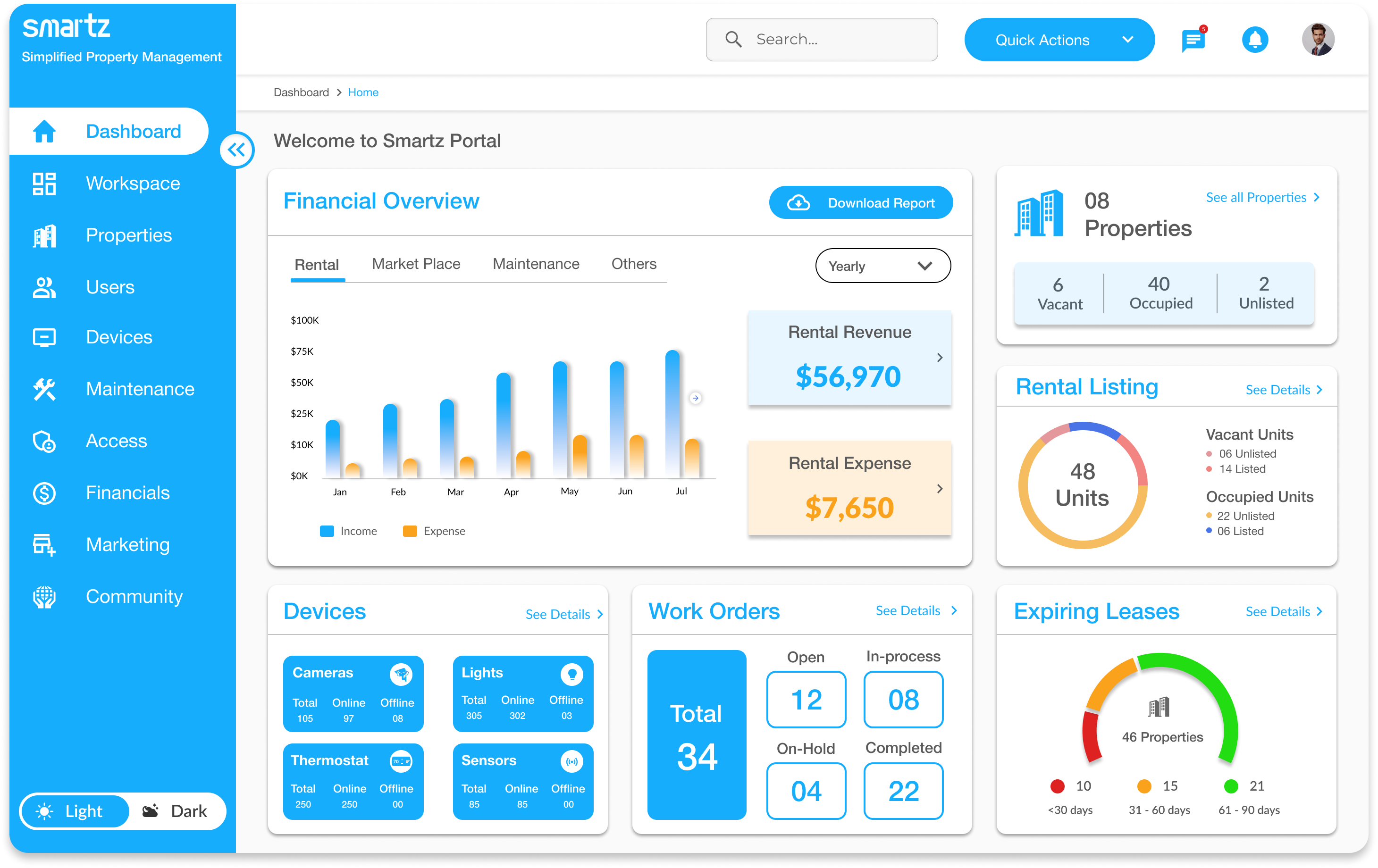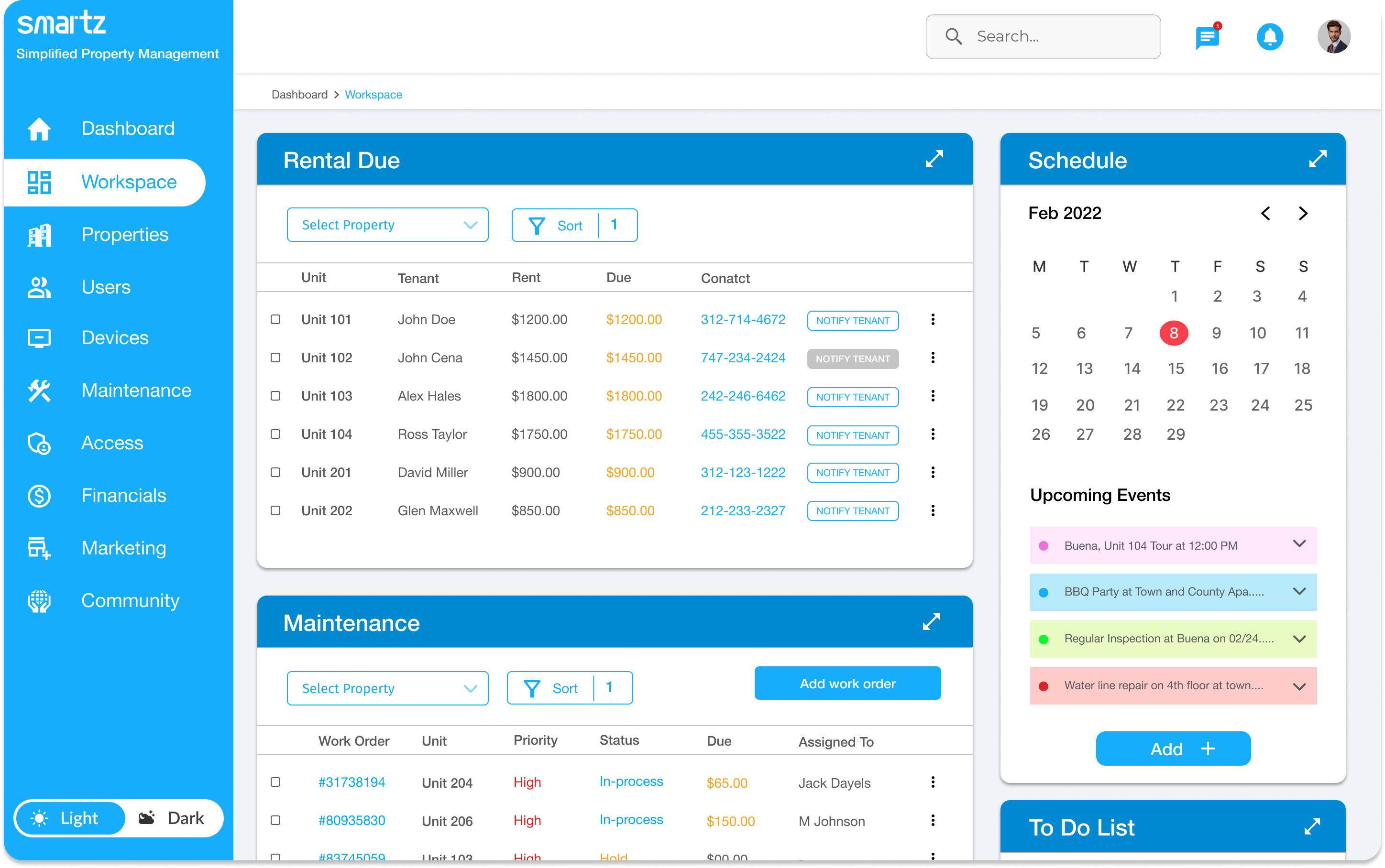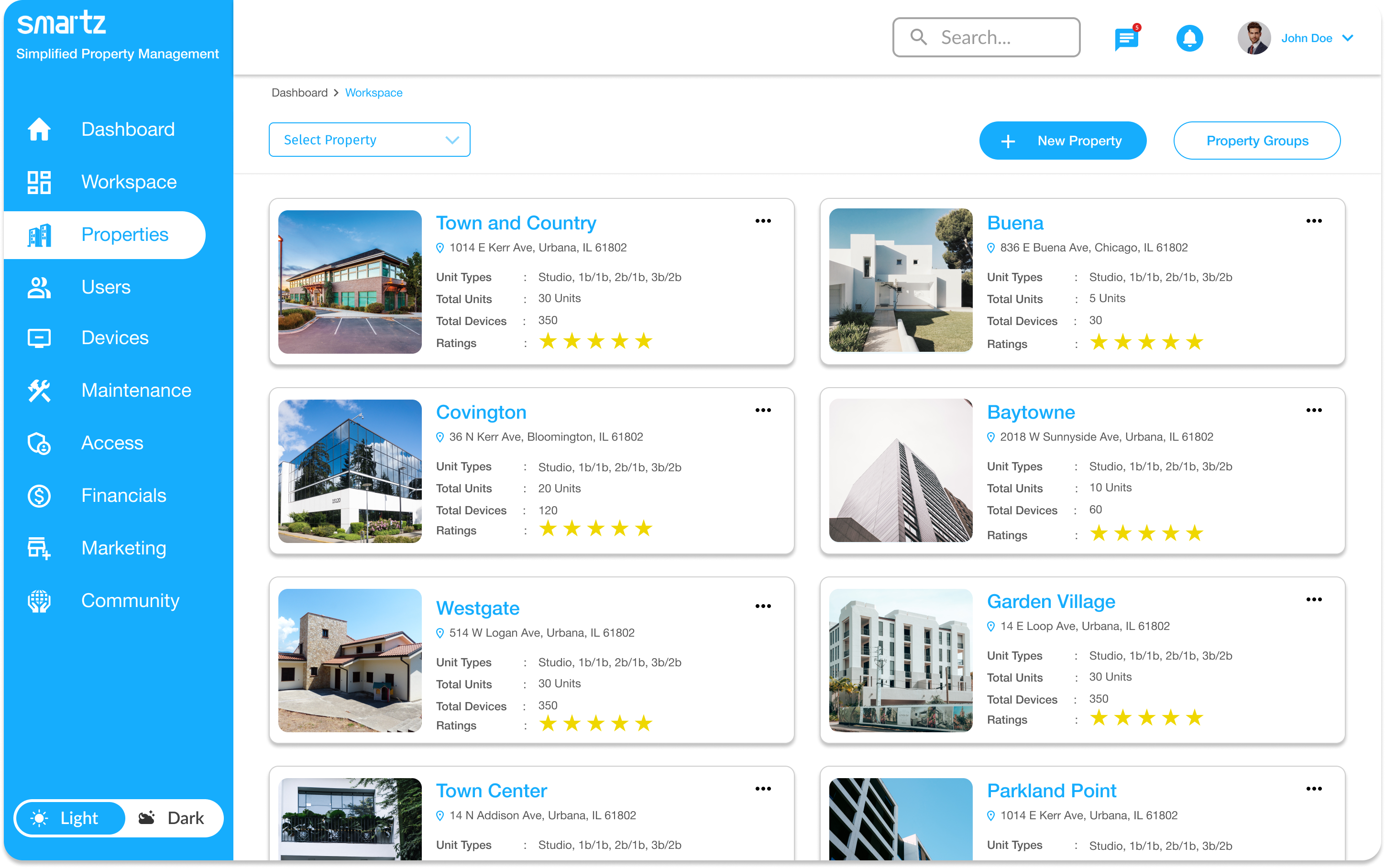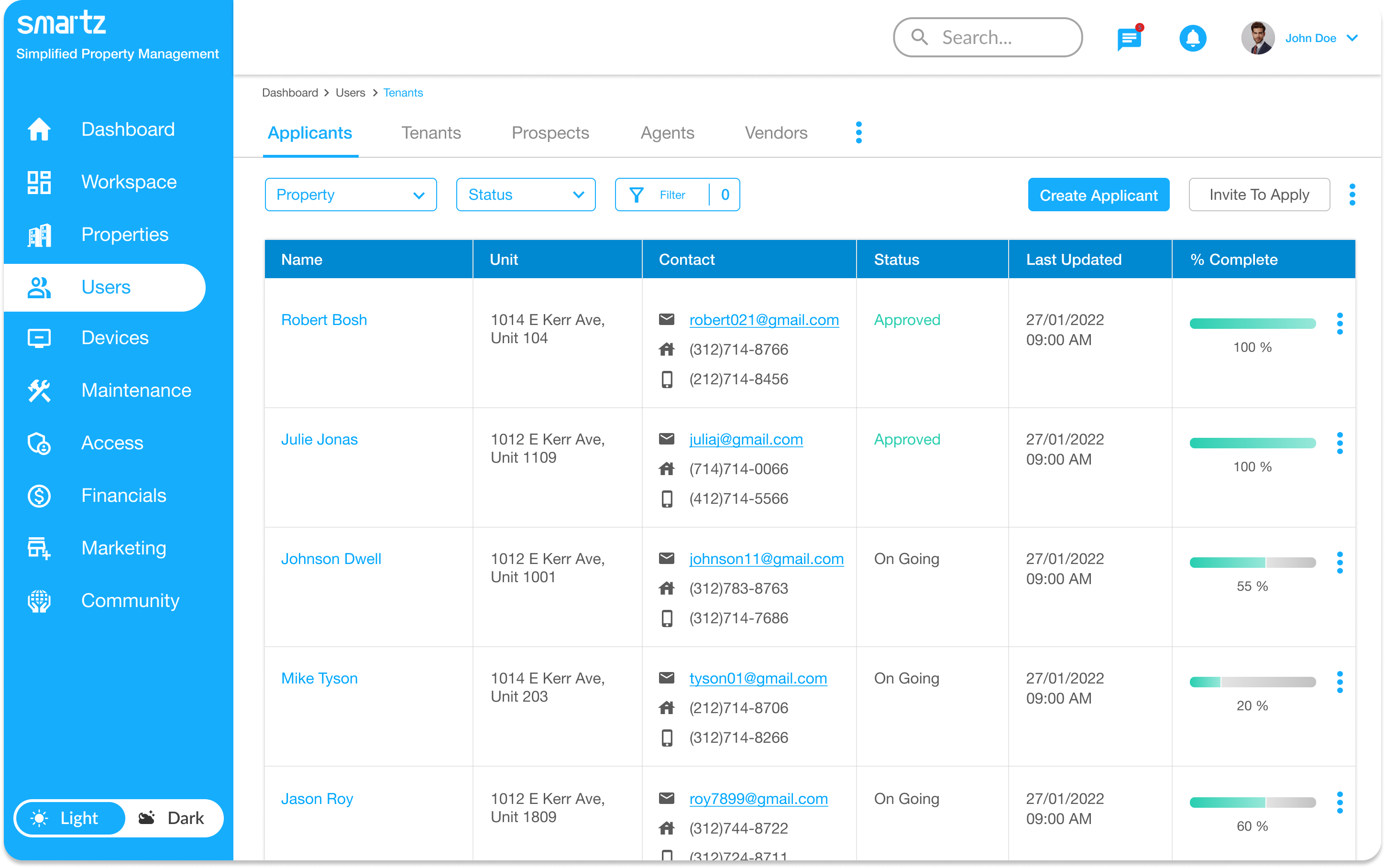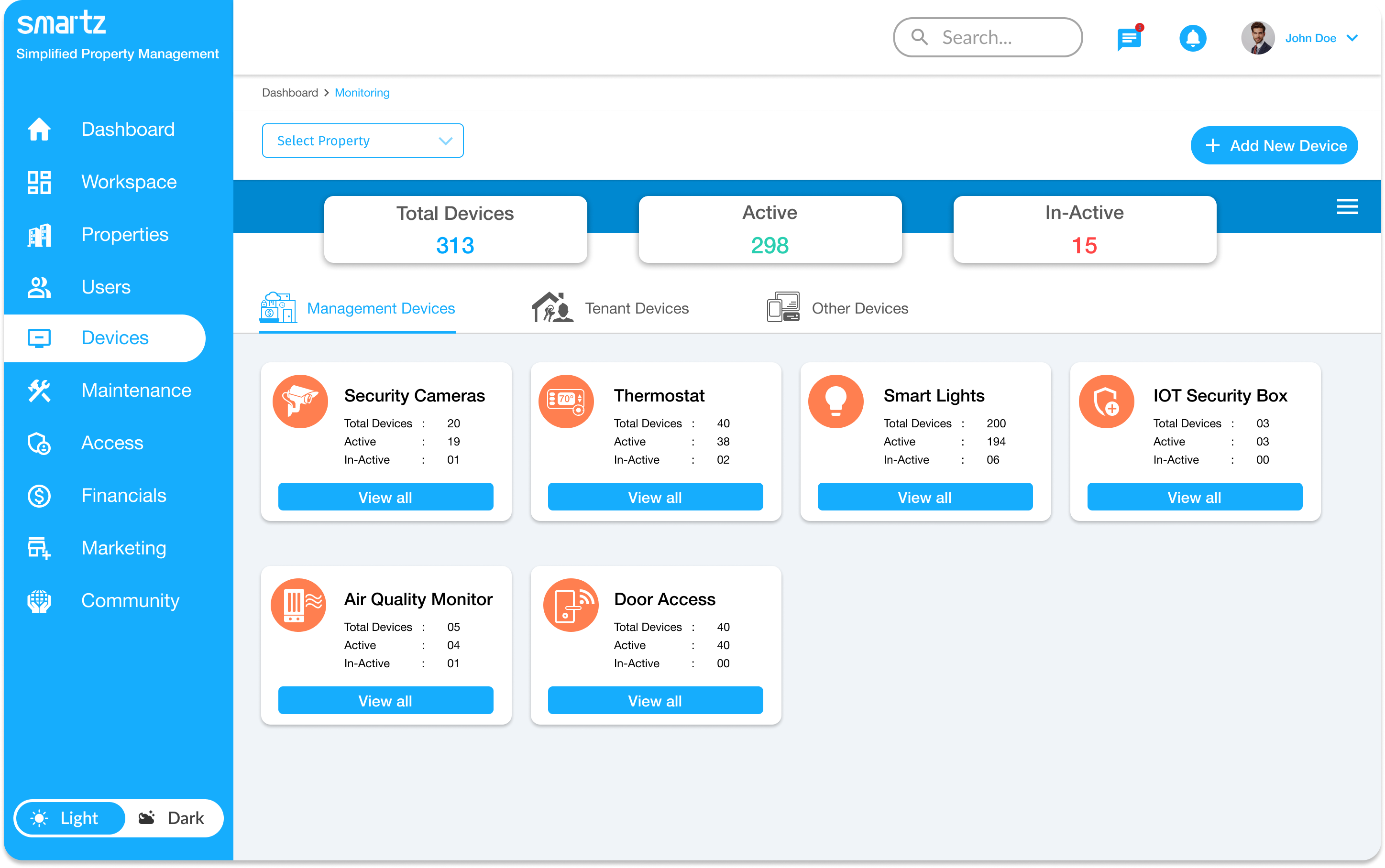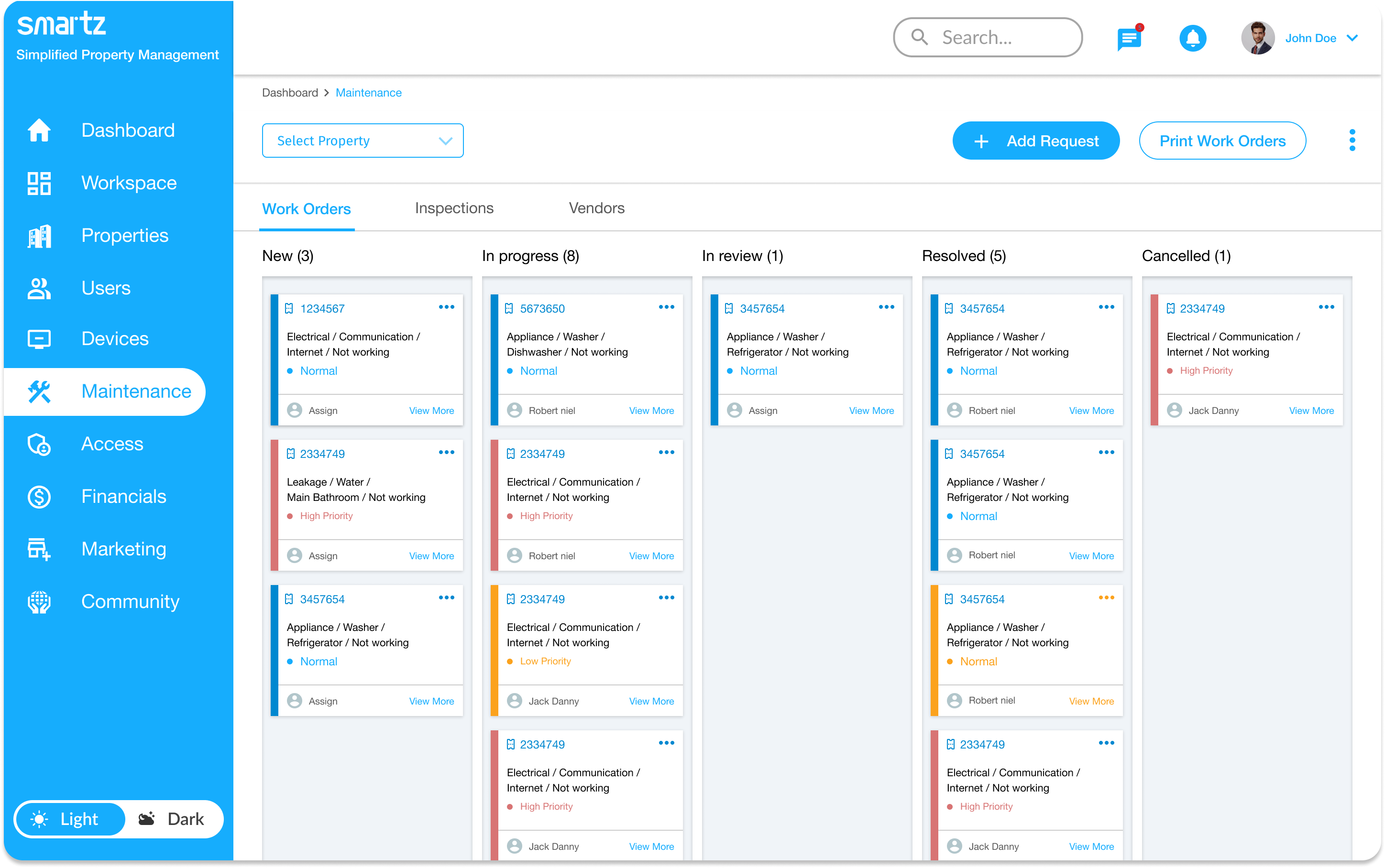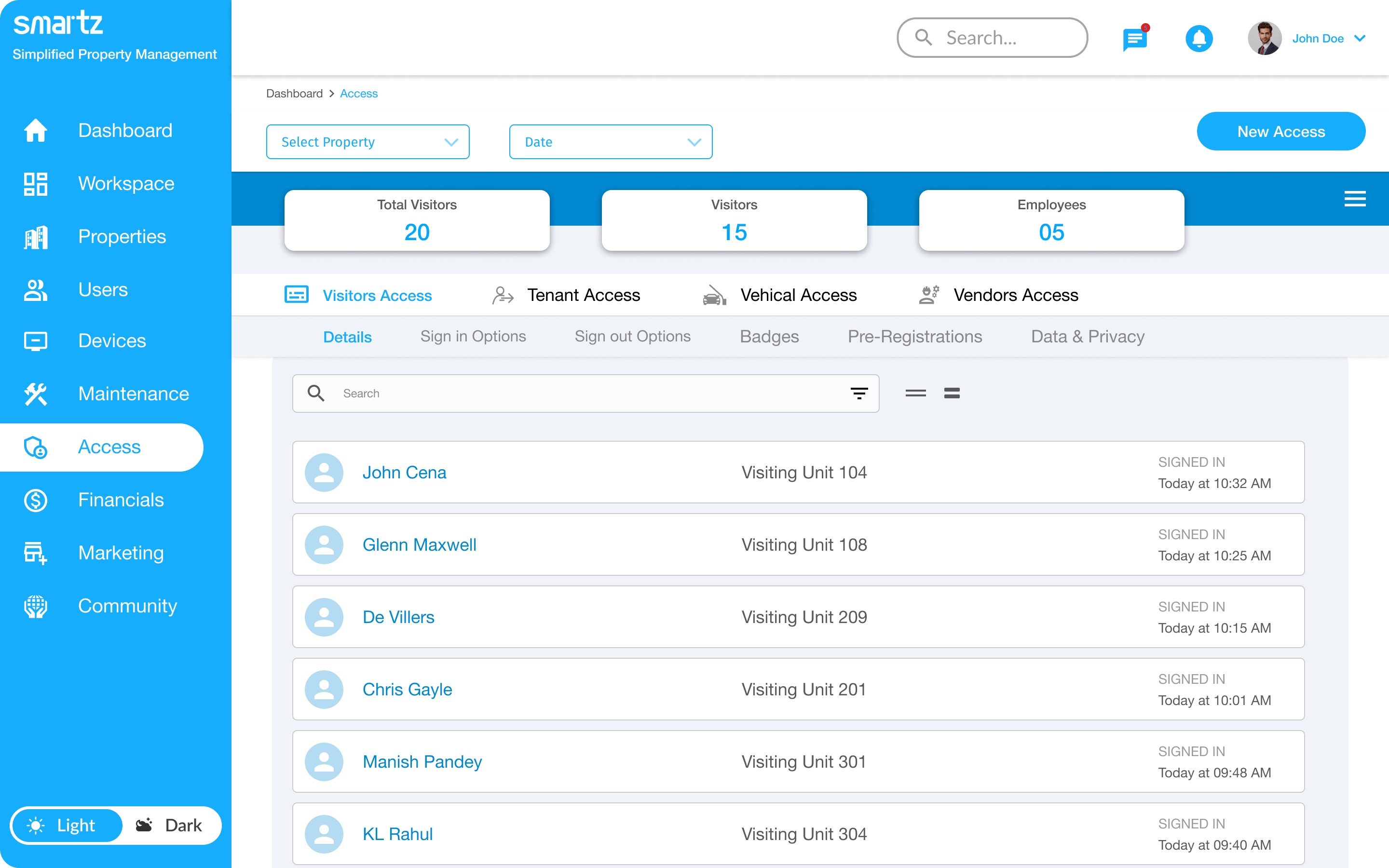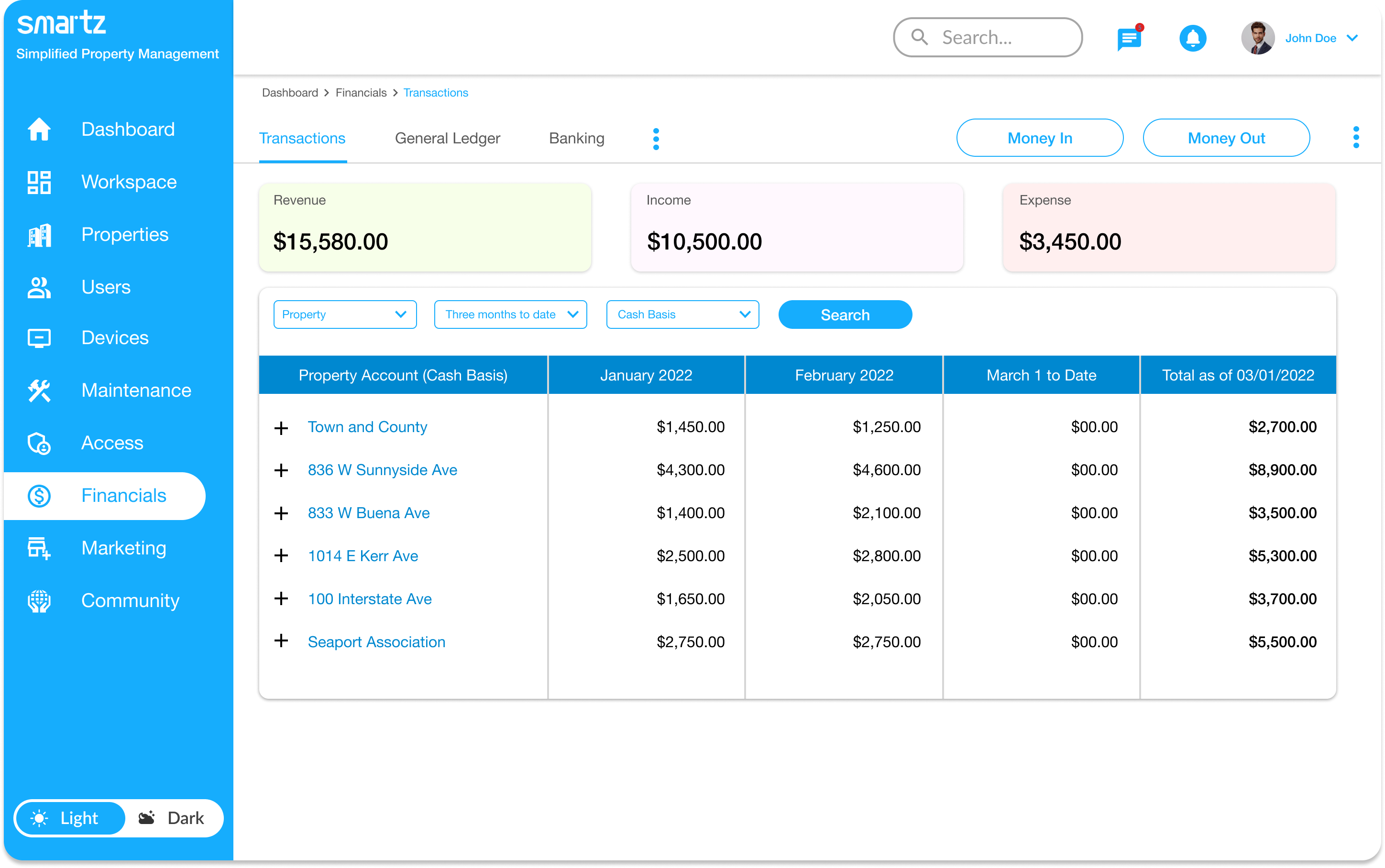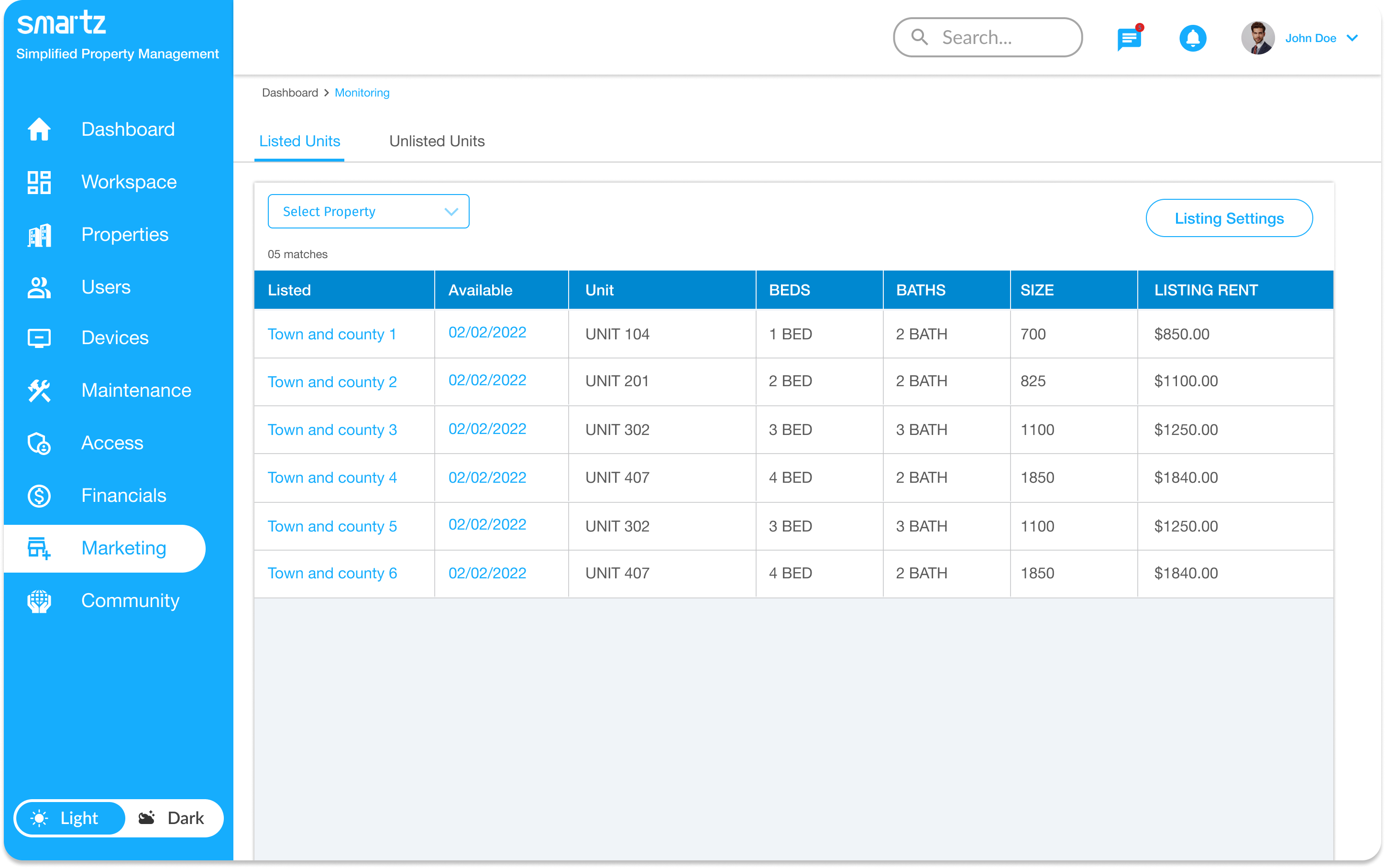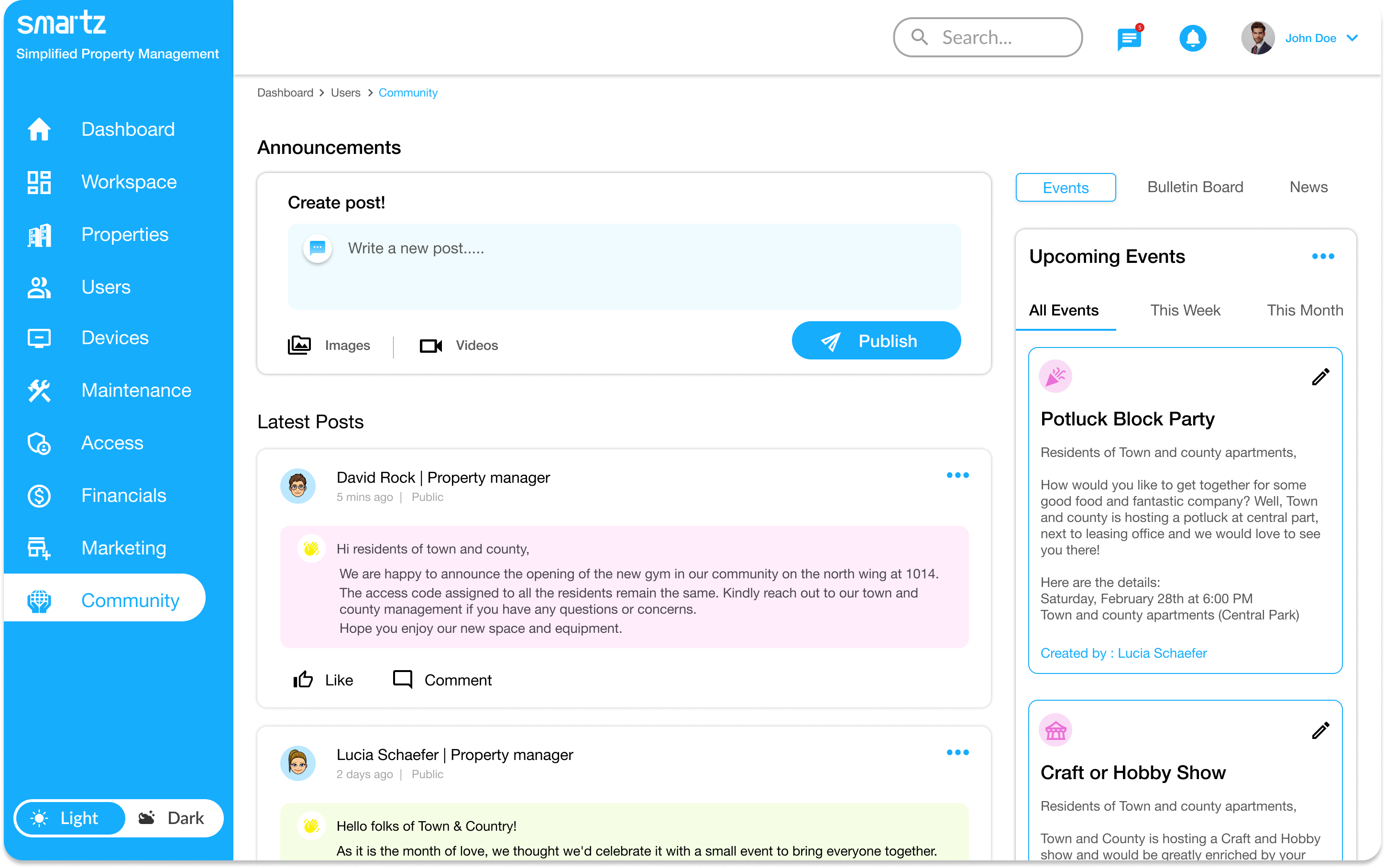 Smartz Devices

Using Smart Devices around your property will help automate mundane tasks that can be simplified to save you time and money. With our Smart Device software, you won't need to use a variety of apps to control the various third-party smart device brands you select, all you need is the Smartz Portal and all tenants need is the Smartz Tenant App.

Maintenance

Smartz uncomplicates the maintenance process around your property. Property managers, tenants, and maintenance staff will be on the same page when maintenance issues arise because of our software that allows you to see and track the process in real-time from all parties.

Leasing

Automate the leasing process by marketing available units directly to qualified leads with our leasing software. Find tenants that align their needs with what your property has to offer and onboard them seamlessly saving you from the hassle of using outdated leasing software.

Community

Successful apartment communities are vital to the happiness of tenants. Support tenants by creating a positive experience with the Smartz community software.

Accounting

Stay on top of your properties finances without having to meticulously calculate the different cash flows within the property. Our accounting software was developed to seamlessly make the process of property accounting simple to navigate and easy to understand.

Analytics

Our software collects valuable data points that can be tracked visually using customizable dashboards that can be interrupted quickly to give you valuable insights you need about your property.
Set Routines

Customize Spaces

Decrease Energy Usage

Track Lifecycle of Maintenance

Respond Directly to Tickets

Outsource Specialized Vendors

Qualified Tenant Leads

Virtual Onboarding

Decreased Tenant Turnover

Community Forums

Schedule Events

Centralized Communication

Automate Processes

Customizable Accounting Reports

Track Financial Data Y-o-Y

Customizable Dashboards

Real-Time Data

Downloadable and Shareable