Smartz Tenant App
The tenant technology experience needs to be vastly improved. Tenant apps now are outdated and clunky that are slow to use and don't include all tenants need to be satisfied with the apartment they live in. The Smartz Tenant App allows you to pay rent, request maintenance, view important documents, and most importantly control your smart devices all with our app!
Learn More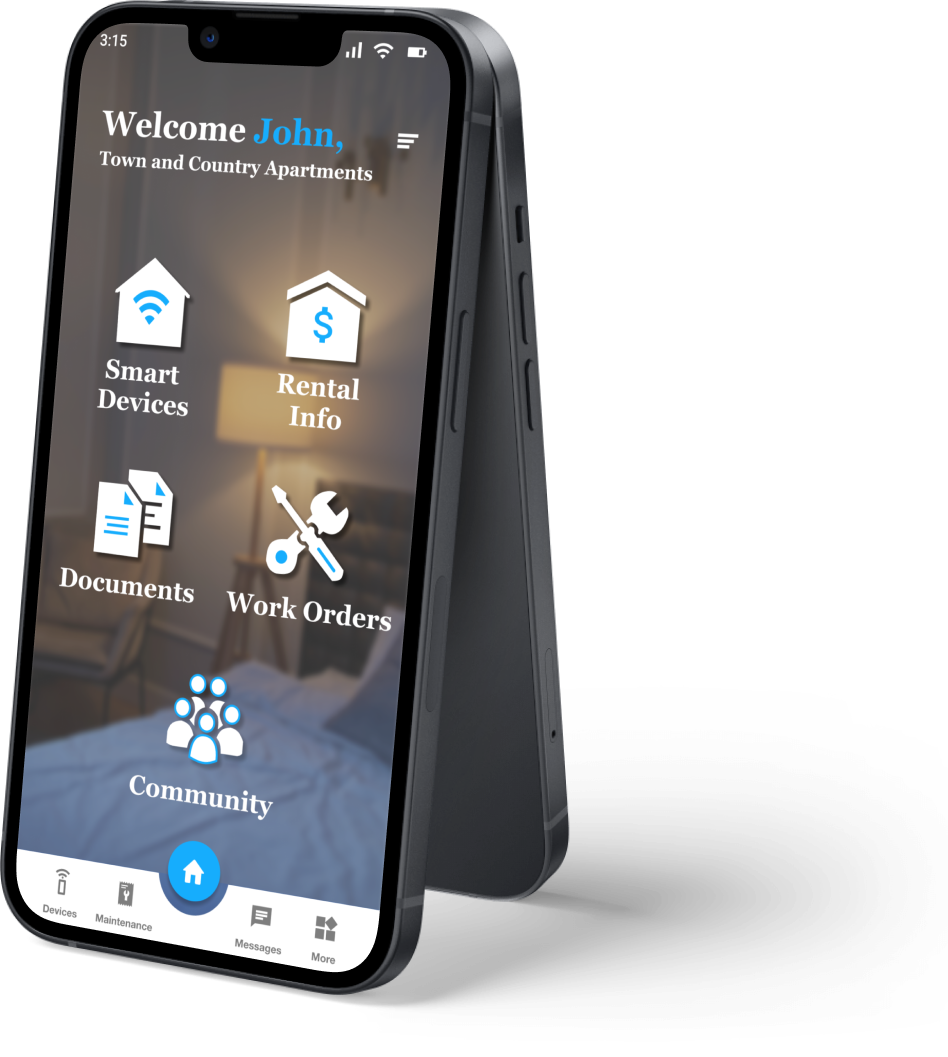 IOT Devices

Smart Devices often require the user to download an app to work on their device. With Smartz, tenants won't have to take up valuable phone storage and download apps for the multiple third-party branded devices around their apartment because all devices approved by Smartz can be controlled directly through our app.

Pay Rent

Tenants won't have to worry about making out checks or paying their rent late with the Smartz Tenant App. The tenant app allows for a seamless transfer of money from the tenant's bank account to the properties.

Request Maintenance

A paint chip, unworking appliance, or even a leak can all be requested to be repaired through our tenant app. Tenants can submit a ticket and then track completion for their repair from start to finish.

Documents

Tenants can keep track of important documents that pertain to their stay with your property all-in-one place.
Schedule Routines

Customize Spaces

Control Devices From Anywhere

Transfer Money Easily

Schedule Payments

Collect Security Deposits

Track Maintenance Request

Organizes Communication

Estimated Timeline of Completion

Document Stroage

Organization of Documents

Quick Access